Recently, I had the opportunity to create a guest comic for awsymbols.com, a web comic featuring a band of superheroes called "The Punctuators." These heroes use their special talents to fight bad grammar and punctuation, and I'm so excited that I get to introduce their first major villain just in time for Halloween!
The Punctuators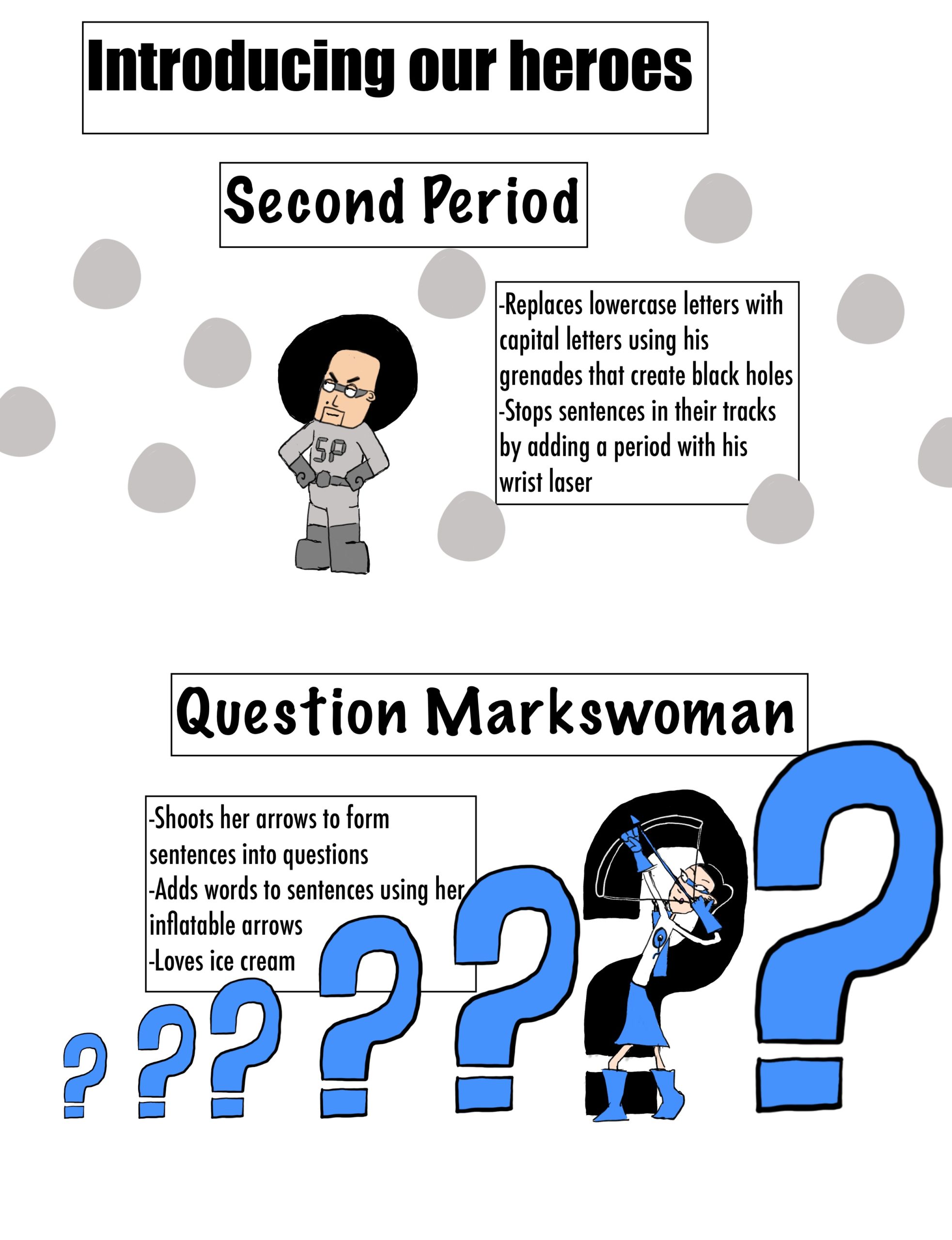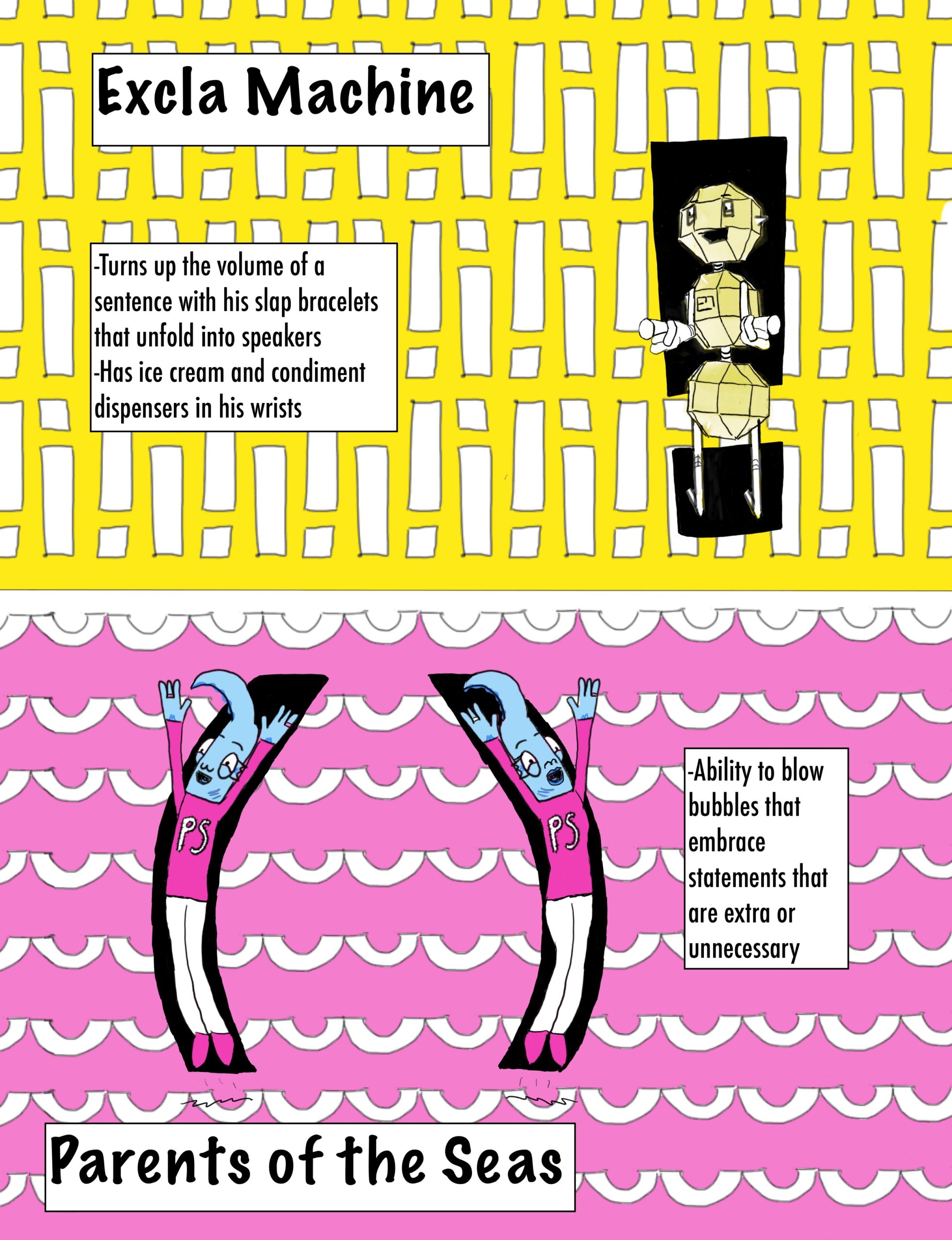 This was my first comic collaboration, and I couldn't be more thrilled with the process. I worked with Ty Rickers, the artist and creator behind awsymbols.com, to create the introductory comic for his dastardly bovine villain, the Dangling Moodifier.
Follow Ty on Instagram (@super_powered_punctuation) to keep up with the heroes and see his nod to my ghost lobster from my passive vs. active voice comic!
Without any further ado, I present my guest comic creation: "The Dangling Moodifier."
The Dangling Moodifier